Sony have confirmed the lineup of titles that are available to Playstation Plus members in September. These games should be available on Tuesday 5 September 2017 on the Store.
The monthly selection is better than expected – which you might hope for given the recent price increase – so I'll run down the games you can get your hands on here:
---

inFamous: Second Sun (PS4)
This well-received installment of the superhero series broke onto the PS4 soon after launch, bringing a new protagonist and setting.
The combat and powers are fluid and fresh, making the best of the PS4's additional horsepower.
Taking a short spin around Seattle and causing havoc sounds right up my street – so I'm looking forward to this one!
---
Child of Light (PS4)
The utterly beautiful Child of Light bridges turn-based action with puzzle-based platforming, wrapped up with some poetic rhyming couplets of dialogue.
This delightful fairy tale-inspired world may dazzle you with 2D hand-drawn characters and settings, but at its heart there's great gameplay on offer.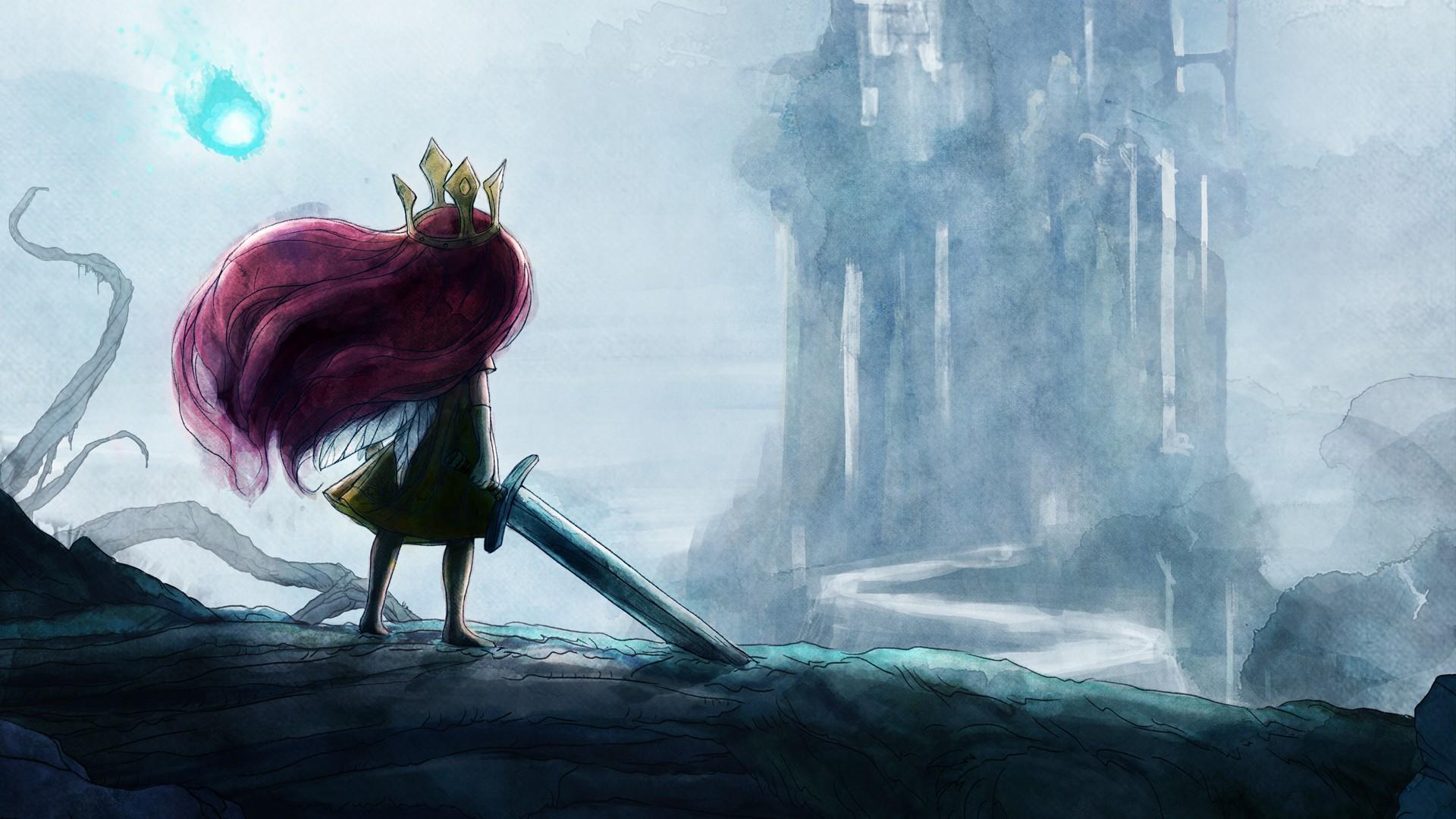 Try not to get lost in the wonder as you explore this charming adventure.
---

RIGS: Mechanised Combat League (PS4 – VR)
Fantastic news for those privileged few who can afford a PS VR setup – you get one of the best VR games available for free!
This chaotic mech smasher puts you in the cockpit of a twenty-ton wrecking machine, complete with dual weapons and attitude.
Enter the arena and see if you can annihilate the competition!
---

That's You! (PS4)
Sony persist in trying to get everyone on the planet to own at least three copies of That's You! … and their strategy is succeeding.
This party game involves an app on your phone, some embarrassing selfie action, and (depending on the maturity of your friends) a whole bunch of penises.
If you manage to connect to the game (and you convince your friends to download an extra app on their phones) then this will keep you entertained for an hour or two.
---
We Are Doomed (PS Vita/PS4)
A twin stick shooter with plenty of polygons to punish.
Lots of pretty, vibrant neon-tinged environments to blast through and a focus on action (no story or cutscenes) maintain a fast pace of gameplay.
Added bonus that this game is cross-buy, so you can play on both PS4 and your PS Vita (if you still own one, I'm sure someone must).
---
Hatoful Boyfriend (PS Vita/PS4)
Oh yes. It's an story-based adventure where you enrol at the premier school for talented birds.
Start a love affair with a pigeon, ruffle the feathers of your fellow classmates, and poop all over the floor when you get scared.
If you enjoyed falling in love with a horse, you'll end up head over heels for this story!
While playing this game, you may question what you are doing with your life. Trust me, you're cooooo-l.
---
Truck Racer (PS3)
What can I say about this one? You race trucks. Yep.
Well, looking at the screenshots you actually appear to race truck cabs but who am I to nitpick?
The game looks frantic enough, and this is the official* game for off-duty Eddie Stobart drivers.
*unofficially.
---
Handball 2016 (PS3)
Football's unpopular cousin, Handball, gets a digital makeover in this alternative sporting title.
Basically you throw the ball, and catch it…. there might be a goal involved… maybe a referee…. who knows.
If they don't have Martin Tyler and Alan Smith blandly commentating the action then I'm not interested.
---
What do you think of this month's lineup?
Is it worth the extra monthly cost?
Become a Patron!